Ofsted, CQC Inspections and SEND Transformation, ….what?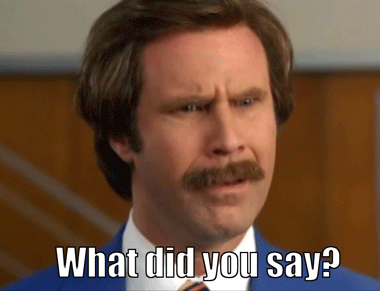 What does it all mean for YOU? 
It's been a very busy few months since our Participation event! Within days of our last Blog Wigan Local Authority was notified of an OFSTED and CQC Local area SEND Inspection. 
What is an OFSTED/CQC Local Area Inspection?
In May 2016, the two inspectorates, Ofsted and the Care Quality Commission (CQC), started a new type of joint inspection. The aim is to hold local areas to account and champion the rights of children and young people. 
Under the Local area Special Educational Needs and Disabilities (SEND) inspection framework, inspectors review how local areas meet their responsibilities to children and young people (from birth to age 25) who have special educational needs or disabilities (or both). 
Week Beginning 18th June 2018, Ofsted and CQC began their inspection of Wigan. During the inspection they met with parents and carers in a public meeting at The Edge, Wigan and also provided a webinar where feedback could be given about our experiences with our children with SEND, relating to Health, Education and Social Care. Wigan Parent Carer Forum also provided the results of a survey of parent carers feedback to Inspectors. There was some criticism that the information about the meeting and webinar, and indeed the inspection itself, did not successfully reach everyone and the opportunities available to contribute were not accessible enough (for working parents in particular). 
Ofsted/CQC identified a number of places where they attended to speak with parents and young people about their experiences. (schools/colleges/StartWell Centres etc)
They also spoke with a range of professionals regarding SEND services and provision in Wigan for Education, Health and Social Care. 
You can find the outcome of the inspection here. 
So now we have had the inspection and have the report, what happens now? 
Wigan Local Authority had already started to co-produce plans for SEND Transformation, which were shared at the Participation Event, the presentation can be found here
Much of the inspection report confirms the identified concerns that had previously arisen from parents and brought to the attention of the Local Authority along with many strengths and recognition of good work. The report helped to identify Wigan's strengths whilst offering direction and confirmation as to how things can be improved. So what now?  So now, after recognising not everyone's experience has been a good one, but building upon existing good work – we are in the exciting times of SEND TRANSFORMATION! –  It is vital Parent Carers have their say in the transformation of SEND services and provision – We know our children and circumstances better than anyone else. We know what works for us and our children!
Have your say! 
#LetsParticipate Come along be informed and contribute to the transformation: 
Parent Carer Forum meeting : Tuesday 18th September 12:30-2pm at Ashland House, Ince
We will be focusing on parents feedback of the inspection report, and their experiences in Wigan to feed into future SEND transformation discussions. What do you consider are the key priorities to improve services for SEND in Wigan Borough? 
We will be discussing the support available for families of children with SEND in Wigan, Short Breaks Services the future of the Parent Carer Forum and any arising issues brought to the meeting. 
Come along and find out what SEND Transformation really means for you and be part of Transformation of SEND services in Wigan. Improve outcomes for all children, young people with SEND, and their families in Wigan.
You can also have your say on: 
Wednesday 19th Septemb

er 6-7:30pm at Platt Bridge Community Zone 
online here 
Or join our Closed Facebook Group here. 

The 3rd Tuesday of the month (Term time) 12:30-2pm at Ashland House,Ince. 
Be Involved – Have YOUR Say – Your Forum
What are the Parent Carer Forum doing regarding SEND Transformation?
Increasing accessibility for parent carers to be involved, by having new evening sessions each month (term time) to add to the existing Stay and Plays, Coffee Mornings, Training, Events, Online opportunities and Newsletter. As well as seeking out further opportunities to engage parent carers in having their say. 

Assessing and improving how we reach parent carers with information and opportunities. 
Attending

SEND Transformation

workshops and meetings to represent Parent Carers voice. Meeting with relevant professionals and partners to work together on shaping services; challenging, contributing and co-producing. 
Consulting with parent carers to feed into plans and contribute to the shaping of

SEND Transformation

in Wigan. Inviting parent carers to attend events, training and other opportunities to ensure wide representation of different circumstances. 

Updating parent carers on continued developments 
Accountability!  
There will then be follow up meetings so Parent Carers can receive updates of the progress of SEND Transformation from Education, Health and Social Care on the following dates:
Tuesday 16th October 2018 : Transition : Kathryn Anthon, Wigan Council Social Care. 
Tuesday 20th November 2018 : SEND Transformation Update: Cath Pealing, Wigan Council Services to Schools. 
Tuesday 15th January 2019 : Neurodevelopmental Pathway Update : Sarah Marshall, Wigan CCG.  
We hope you can join us in contributing to positive change in Wigan for Children and Young People with SEND and their families.
Location: Ashland House Dobson Park Way, Ince-in-Makerfield, Wigan WN2 2DX
If you have any questions, comments or feedback please feel free to contact us at: participation@wiganpcf.org.uk
We look forward to hearing from you 🙂
*Further reading and Jargon Buster:
SEND – Special Educational Needs and/or Disability. OFSTED – Office for Standards in Education CQC – Care Quality Commision
CCG – Clinical Commissioning Group 
Ofsted /CQC Inspections background and information.   Update on  inspections: here